Filter by Category
Our Classes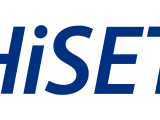 HiSET PREP COURSE
with Brian DuMontier

Current session started Jan 1, 2022 at 12 pm

, runs for 52 weeks
Need your high school equivalency? Get started now, and register for our online HiSET Preparation Course. Preparation greatly increases your chances of passing the five HiSET test battery with minimal retries.
The online HiSET Preparation Course features the essentialed.com platform HiSET Academy which will also provide testers with materials and virtual practice for the five subjects on which they will be tested.
In-person aid on Language Arts: Reading & Writing, Science, Social Studies, and Mathematics are handled by Brian DuMontier who will also offer general guidance with setting up & managing personal ets.org HiSET accounts and test scheduling.
The schoology.skc.edu HiSET Prep Course is free of charge, but each HiSET test costs $10.75 per subject, 5 subjects total, for a net cost of $53.75.  Payment for the test is made on the tester's personal ETS online student account at the time they schedule their test(s).  
     Next Test Dates:   June 24
                                 July 8 & 30
                                 Aug. 12 & 27